What picture do you imagine when you hear the word Asia? Everybody who knows about this continent and has visited it can name the list of constant destinations to visit. Asia attracts by its nature's beauty and the specifics of the culture. But have you ever seen that there exist some places that you have never visited, and they could impress you.
Asia has something to surprise its visitors and give them a new portion of fresh and unforgettable emotions. If you think that you are a well-experienced traveler and have checked all from the famous destinations, look through the list of extraordinary and undiscovered by lots of people destinations.
1. Go to Bhutan instead of Myanmar
Myanmar is popular among tourists, and constant travelers probably have visited it at least once. But take a look on the new destination that would charm you with its fascinating beauty. It is a kingdom full of magic and is situated in the heart of the Himalayas. Try the sense of harmony, peace, and faith. It is full of monasteries all of which are unique. But the most famous and beautiful one is Taktshang Goemba, which is situated in the most spectacular view you have ever seen. Called "Tiger's Nest," it is located high above the Paro Valley.
The most appropriate time to visit this country is the time of warm months from March to October.
2. Go to Nepal instead of India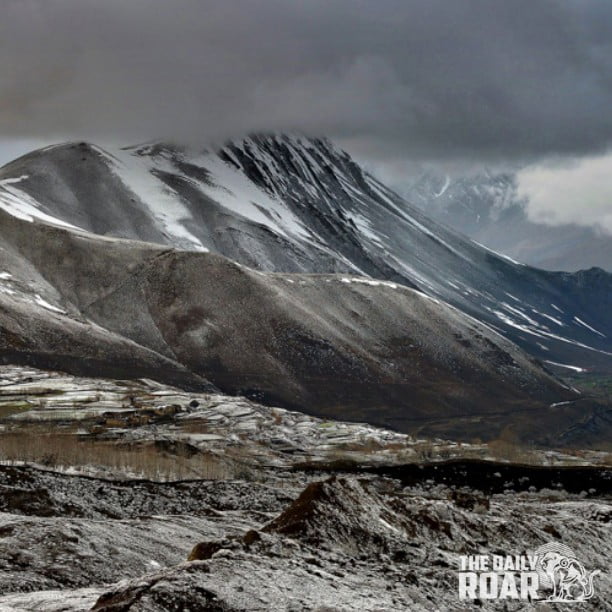 India is well-known for everybody but have you ever thought that Nepal has something that would attract your attention? The first thing that is impossible to omit is its fascinating mountain beauty. Do not miss the chance to go trekking to Base Camp on Everest. Nepal's culture fascinates everybody and creates an extraordinary exotic atmosphere. You can visit lots of monasteries on the top of the mountains and explore the list of old cities with the specific history. Annapurna Circuit is also one of the most popular destinations, and its spectacular views will not leave you indifferent. Lots of teahouses are dropped on this way where you can have a rest and stay on the night.
The best time to visit Nepal is from October to December when the weather is clear and cool. You can also go here from April to June.
3. Go to South Korea instead of Japan
Despite the still existing dictator's atmosphere, South Korea is a really attractive place to visit. You can find here the balance mix of modernity and history, old and new culture. You can visit here lots of interesting historical destination, and at the same time, you can easily come across the modern culture places including bizarre. Do not miss the chance to see tacky Seoul, fascinating Jeonju, Gyeongju which reminds of history and Busan which has lots of to talk about the modernity. Do not forget t try the South Korean special cuisine. Without any doubt, it is not as popular as Chinese or Japan one but still it is worth to try at least once in a life.
This country is available and good to visit at any time of the year. However, if you are afraid of cold weather, choose the warm months.
4. Go to Taiwan instead of China
China is known for every single person, and nothing is surprising in its name. That is why we offer to try something new and visit Taiwan. The thing Taiwan is most famous for is its food. You will never be hungry in this country and will always find something that would be extremely tasty for you. You can try street food or visit restaurants with the huge list of specific dishes each worth to try. You can also have the opportunity to enjoy the spectacular landscapes and try the variety of outdoor activities such as mountain biking and hiking. Taiwan also has wonderful festivals that take place every year and attract the huge crowds of people.
Taiwan is extremely hot in summer and cold in winter, so the most suitable time to visit is spring and autumn months.
5. Go to Mongolia instead of Russia
You have never experienced such a pleasant feeling of emptiness and isolation from the whole world as you would taste standing in the heart of the Mongolian Steppe. Miles and miles of clearness and nothingness create an extremely specific atmosphere you should try to experience. You will get the chance to explore the lifestyle of local people that are living by the nomadic traditions and are friendly and warm-hearted. Do not omit the opportunity to stay on a night in the traditional yurt and with a Mongolian family. You will touch the history, try the culture on a taste, and enjoy the relaxed atmosphere listening to the wildness outside the yurt all night.
The ideal time to come to Mongolia is warm summer months as it is extremely cold in winter.