Labuan Bajo, East Nusa Tenggara, Indonesia, is one of the hottest tourism destination in Indonesia. You can do lots of activities in Labuan Bajo, yet the most famous is exploring the islands near it. One of them is Komodo island, the island where Komodo dragons are still alive and preserved.
Put away the image of island hoping you already knew. By exploring the islands it means you go to two or three islands in a day, and stay overnight in a boat and continue your journey the day after. Usually it takes 3 – 4 days for you to have the best experience of living in a boat.
The Beautiful Gili Padar in Labuan Bajo

In this Island, you can see the beauty of 3 bay that looks like joining at one point. The view at gili padar is different depens on the month and what time you arrive. The hills will be green when you come in July – September, and will be a little bit brown in April – June due to summer. Both still give you a breathtaking view.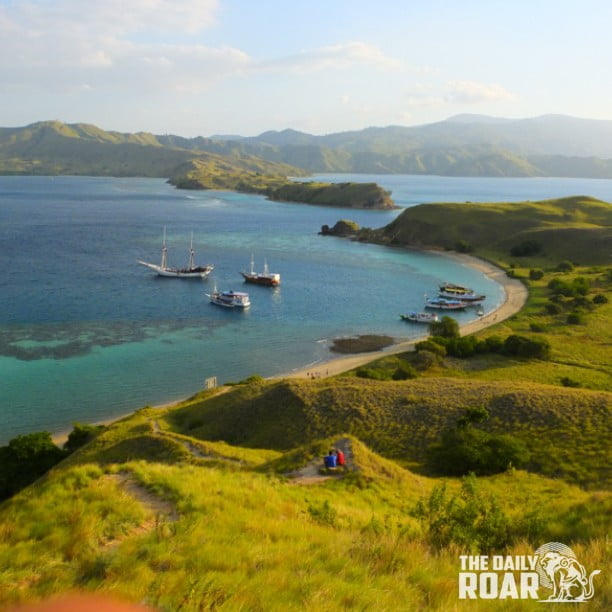 The Awesome Gili Laba
Gili Laba is famous because the view from the top of this island is like painting. A sea with combination of dark blue and tosca, a green hills, and blue sky. You don't want to miss the best spot to take a picture.
The Legendary Komodo Islands
Komodo Dragon, the world's larges living lizard that have long been believed to be the only remaining dinosaur species in earth are live freely on this island. As a conservation island, you can easily find komodo dragons hanging around. Do not forget to ask a local ranger to accompany you. Have your personal experience of jurrasic park and have fun.
Quick tips :
Avoid using red on your outfit in this island.
How to get there

You can go to Labuan Bajo by having a direct flight from Jakarta or transit in Denpasar, Bali. Make sure that you already booked a ship from local people. If you travel in group of 7 – 10 people you might want to book a small ship that can make your travel more private. Or you can join an open trip and get more luxury experience in Pinisi Boat. You can easly find the information about ship online. Once you landed in Komodo Airport, book a car to Labuan Bajo Harbour and meet your ship captain there. You will have enough food and water during your trip on boat, a proper bedroom, and an unforgettable memories. What are you waiting for? Plan the trip, pack your bag, and start your journey!