Siquijor is a Province located in the Central Visayas Region of the Philippines. It is mostly labeled as, the Island of Fire due to the glow it shows off during sunset as a multitude of fireflies gathers on the Molave trees surrounding the island. For the older generation, it has been said that Siquijor is a place of mystery, mystics, and magic; for they believe in witchcrafts, sorcery, and black arts. In a matter of fact, it is indeed practiced until today, but on a less prevalent than before.
Honestly, people find it very odd when they found out that you're traveling to Siquijor Island. But who would have thought that this island people used to be scared of going into, will turn out to be a perfect tourist destination?
Sites to Explore in the Province of Siquijor

St. Francis of Assisi Church
In just a hop away from the seaport, this church is considered to be a warm opening feature of the province. This church was built in 1793 and was made of coral stone. Like most colonial churches, its belfry is separated from the church.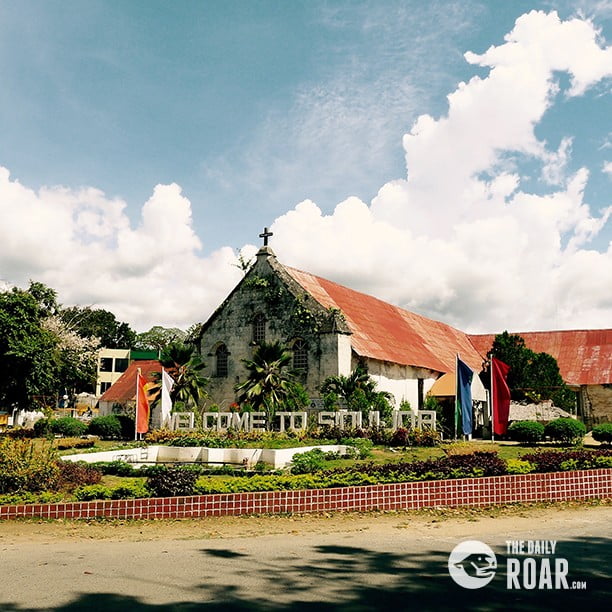 Capilay Spring Park on the Island of Fire
A public natural spring pool located at the heart of San Juan town. Capilay Spring Park provide a refreshing plunge to everyone as it has no entrance fee.
The pool has three chambers which are the spring area, the swimming, and the laundry pool. The flowing waters streams down to the nearby bay.
Old Enchanted Balete Tree
In the Philippines, Balete tree has been known to be a dwelling place for supernatural beings. This Balete tree in Lazi, Siquijor is centuries old and believed to be over 400+ years old; the most popular landmark in Siquijor is.
Cambugahay Waterfalls
This multi-tiered waterfalls can be reached 135 steps down from Lazi main road. Enjoy the clean, refreshing, and cold waters that cascade all the way from natural springs. You will have the chance to jump using a swing, which is popularly known as the Tarzan jump.
Salagdoong Beach
A very nice and secluded beach on the far side of Siquijor. This beach is popular because of its blue waters and endless skies. Salagdoong Beach is famous for its twin beach separated by the boulder rock. It is quite a scenery!
Cantabon Cave
This is a must adventure in Siquijor, the cave is fascinating and extraordinary. There are plenty stalagmites and stalactites formations which will make you stare in awe. Exploring the cave, you will have to coordinate with the Barangay officials to get a tour guide and rent a flashlight.
Siquijor is a place that would amaze you with its natural and pristine beaches, astonishing waterfalls, lush hiking trails, serene environment, centuries-old churches, and the friendliest people.
Also read: Save Money On Your Repeat Trips To The Philippines